Demat Account: What is a Demat account?, How To open a Demat account? How It Works and Benefits
"When you grow your capital via bank deposits, you need a bank account. Similarly, when you capitalize your money via the share market, a Demat Account is needed."
Dear investors, today our matter of contention would be the DEMAT account. Through this post, you will get an opportunity to learn everything about a Demat account.
As a beginner investors, you all must have this query on your mind What is Demat account and how do Demat work?
You know well that the stock exchange is a place where the interesting investors meet and exchange their shares. This is basically a share market and to enter this market, an entry ticket is generated.
This entry ticket is nothing but this Demat Account which enables the interesting individuals to enter the market of shares and play the game of exchanges to earn the maximum profits.
In this article, you'll come to know about-
What are Demat accounts? – Definition
What Demat account meaning?
How Demat account works?
What is the use of it?
Aims and objectives of Demat account
How to Open Demat Account?
What are the Demat Charges?
Benefits of a Demat Account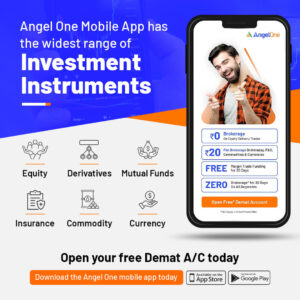 After covering these topics, if any questions would be left in your mind, you can comment us by simply going in the comment section and pasting your doubts inside the comment box.
Coming back to our main topic of today, let's start with the Demat Account detail.
What is a Demat Account?
A Demat Account is just like your bank account in any bank. While your bank account manages your cash inflow and cash outflow and provides you the bank statement, the Demat Account on the other side manages the number of shares transacted by you. The Demat Account tracks your shares and provides a statement to you regarding-
How many shares have you purchased at what price?
How many shares you have sold out and at what price?
The brokerage and transaction charges incurred by you as a result of shares transacted?
The Demat Account is the very first step to start your business in the share market. Until and unless you won't have this account, then how will you manage your shares. Where your purchased shares will be kept and how you will come to know the number of and amount of shares you have with you because all this management can only be executed by the Demat account and not by the bank account.
————————-
* Invest & Trade in IPO, Stocks & Mutual Funds *
Open your Discount Demat Account here:
🔰 Angel ONE (FREE) 👉 https://tinyurl.com/y6bgfyov
🔰 UPSTOX 👉 https://bit.ly/Open-Upstox-Account
🔰 Zerodha 👉 https://bit.ly/Open-Zerodha-Account
————————
So, A Demat account act as a hall ticket for beginners and a manager for investors of share market.
Benefits of keeping a Demat Account
Your shares will be kept in a safe place and in a single place.
No duty will be charged on transfers of your shares.
Fake delivery or delayed deliveries can be avoided.
Theft cases have been eliminated through this system.
You can enjoy the fastest and highly secured financial transaction.
You can open the Demat account on joint names, like what you do in joint bank accounts.
Demat Account Online खोलें Upstox में ?
Sign up now using my custom referral link below and get FREE benefits like,
✔️FREE demat & trading a/c
✔️Zero brokerage* for 30 days
✔️Money Control pro subscription FREE worth ₹1999
✔️FREE Beginner's course on the Stock Market at Elearnmarkets worth ₹999
✔️FREE StockEdge Premium worth ₹999
REFERAL LINK
: Direct Account Open Link
How Demat Account works?
Demat Account manages the number of stocks you have purchased or sold from or in the market respectively. How does it work? let's figure out-
When a buy order is placed-
When you want to purchase shares from the share market, you obviously would have to pay funds for that. So you have to fetch the funds from your bank account and transfer it to your trading account.
The purchase order is sent to the stock exchanges (NSE or BSE).
The stock exchange purchases those shares on behalf of you and transfers them directly in your Demat account.
You Demat account will show a credit balance for the shares added.
When a sell order is placed-
If you want to sell your existing shares in the market then you have to shift your required number of shares from the Demat account to the trading account.
Your sell order is placed on the stock exchange which will confirm your order quotation.
After confirmation, it will sell your securities and the amount earned in exchange will be transferred or credited to your bank account.
Your Demat account will be debited by the amount of shares that you have sold out.
How to open the Demat Account?
For opening a Demat account, you need to ready yourself with the following pre-requisites. These are-
Your passport size photos.
Your PAN card.
Your Aadhaar card.
Canceled cheque.
The photocopies of the above documents will be needed for opening the account and the originals of the same would be required for verification.
Now, you have to follow the following process to open the Demat account-
Select a Depository participant to open your Demat account with. There are many stockbrokers also who provide this inbuilt facility for depository participants. So, you can hire them also.
The list of DPs is available on the websites of depositories: CDSL (Central Depository Services (India) Ltd and NSDL (National Securities Depository Ltd).
Fill the application form for opening your account.
Enclose every needed document along with it.
The DP will hand over you a circular mentioning the rules and regulations of the agreement. You have to sign it after reading it carefully.
During the process, a member of DP will cross-verify your identity and whatever details you have mentioned in your application form.
After confirming your identity, your DP will open a Demat Account for you and thus you will be provided your account credentials, i.e. you will be provided your client ID or your account number. This will help you every time to access your account details.
To maintain your Demat account, you have to pay some fees to the depository participants because it is their duty only to take care of your Demat account. Different DPs charge different fees and it also depends on the kind of scheme you have picked.
You don't need to maintain a minimum balance of shares in your Demat account to open the account.
How to Open Zerodha Demat Account Online With Mobile?
In this way, your Demat Account will be opened.
Aim and objectives of Demat account
The Demat account has replaced the earlier complicated process of handling the physical certificates of shares.
False certificates, delay deliveries, and theft cases have been reduced through this mechanism.
Buying and selling of shares have become much easy by some simple clicks of the mouse.
You can easily convert your physical shares into electronic shares and can manage them anytime from anywhere, which was not possible in earlier days.
What are the Demat Charges?
Investors are required to pay the charges for the services they are offered by the Depository participants of the stockbrokers. They are liable to pay them for:
The cost of opening the Demat account. This will vary as per your selection kind. If you want to open your account with the Discount stockbrokers, then a low cost will be charged as compared to the full-service brokers.
The full-service brokers provide you account opening facility and its maintenance and trading help also. While in discount brokers, the only trading platform is availed to you and that is why it is cheap.
There is one account launched by the SEBI for those investors who are the beginners and just want to take a taste of the share market. Through this account, they are not charged any fees, up to amount Rs50, 000 (annually).
Dematerialization and rematerialization of your securities
Annual account maintenance
Transactions fees (only for sale transactions)
Things to note
The DP has to give you notice prior 30 days if he requires revising his charges.
If the Demat account is closed in between of the year, annual maintenance charges shall be levied proportionately for each quarter.
There is no minimum number of shares that have to be kept in the Demat account.
No charge is applicable if you want to close your depository participant account.
You can take a transfer from one DP to another, in case you did not like the former services and no charges will be levied upon you for transferring the destination.
Benefits of Demat Account
A convenient and easy way to hold securities
Prompt transfer of securities
No stamp duty
Reduce paperwork
Automatic credit into Demat account arising out of bonus splits, consolidation, & mergers etc.
A desirable feature is you can trade from anywhere even from home.
Question and Answers-
Q. Is Demat account required for SIP?
No, the Demat account is not at all needed for SIP. In fact, it is not required for any kind of Mutual Fund investment and the SIP is one of them.
Demat account is needed only when you want to buy the funds from the stock exchanges via a broker. The Demat account is simply a concept of the share market, while SIP is the concept of Mutual Fund market.
If you want to open your SIP plan then you have to contact your mutual fund house. You have to prescribe them your fixed amount for investment and also the duration when you can invest regularly, the duration can be quarterly, or monthly or daily basis.
You have to prescribe all this in a form.
Q. Is Demat account required for buying shares?
For buying shares, your Demat account is not required; rather a trading account is needed.
Demat account is only meant to keep all your balanced shares but the trading related to shares like buying and selling is all done through only one account and that is the trading account.
If you want to buy the shares then you have to allocate funds from your bank account to the trading account and place your order on the stock exchange. The stock exchange, after confirming all the required details bought shares for you and transfers all of them to your Demat account.
Q. Is Demat account required for IPO?
Yes, you will be needed a Demat account before applying for the IPO. This because, when you apply for the issued shares and in case they are allocated to you by the IPO, then they need a place to credit those shares in the name of you. That place role is attended by none other than your Demat account.
Whatever shares you will be allocated will be credited to your Demat account.
Q. Is Demat account required for trading?
Demat account is needed only for opening your existence in the share market and to keep your purchased shares in it.
For operating the trading business with the shares then another kind of account needs to be opened and that account is the Trading Account. For trading, you have to shift your shares (which are meant for selling) to the trading account first and then it is sold in the share market. The earned amount is credited to the saving account of yours in your bank.
Demat account is necessary and the first step to foot your step in the environment of the share market. As the physical formats of shares have been replaced by the electronic mediums, so you will need an electronic saving place to save all the shares into there. Obviously, how could you physically manage the electronic papers? You need an electronic account and that is why the Demat account comes into existence.
Yes, the Demat account is nowadays mandatory as it is a very convenient and safe medium for your investment.
Always remember that
"The goal of the successful investor is to make the best trades, money is secondary"
We hope that this article would help you to polish your basics. Still, if you have any doubts, then fix it with us by commenting on the comment box.
For motivating us and keep on reading us, please like and subscribe to this website so that you can get regular updates from us.
Keep on investing and keep on reading us.
Thanks and have a nice day!