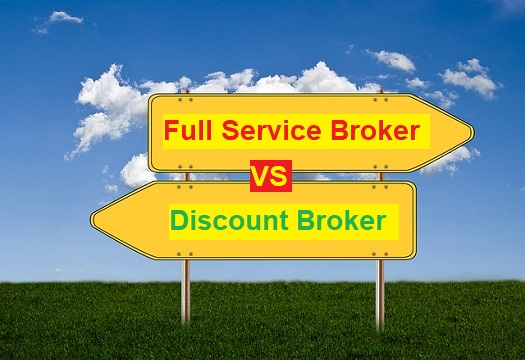 Full Service broker vs Discount broker India, Difference, Comparison, Which one you should choose?
Dear investors
Whenever we take a step in a new field, we need guidance to execute the things over there properly. For buying a building, forgetting our vehicle license, or other, we hire a person/agent, who takes the whole responsibility to execute all the work on behalf of us.
He is solely responsible to fulfill all the documents required and he even guide us. This person has tagged the signature as "the broker".
The broker is nobody but an intermediary between you and the invested institution.
In share market also, the broker has a crucial role in marketing. In the current article, we will focus on the stockbrokers, their job role in a different category and their significance.
So, let us start with the very basic, that is, what is actually a "stockbroker"?
Who is a Stockbroker?
Whenever we take a first step in the share market investment, we need a guide, who can help us in investing all the way. Right from applying in the share market, till the trading activities to earn the profit, the guide counsels us at each and every step. In the language of the share market, we call them the "stockbroker".
Roles of a stockbroker-
Help us in getting the application form for shares allotment.
Guide how to fill the form of application.
Guide How to apply for an IPO?
Fetching and submission of forms at a relevant destination is his sole duty.
An opening of the Demat account and the trading account is listed under his job role.
Trading of shares, i.e., buying and selling of shares in the market is done by the broker on behalf of the investors.
Prepare a research report.
Regularly check the market status of shares by referring the recommendable stock exchanges.
Acknowledge the investor about his every activity, which is related to the investor's shares.
Directing the investor when he can buy shares or sell the existing shares.
The Significance of the Stockbroker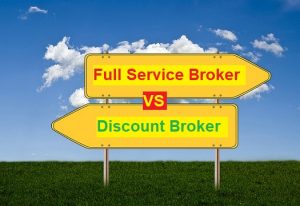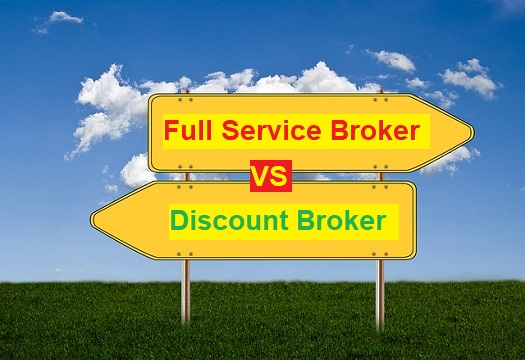 The broker takes all your headaches and executes all investment operations on behalf of you and within your knowledge.
It will not be a wrong statement to say that the broker is like a painkiller because he takes a whole analysis of the market, the price values movement in the shares and evaluates the marketplace to invest into.
As he is possessed with the professional knowledge of the share market, so he knows how to deal with the market and that is why you can trust your broker's decisions.
In return for the services, the broker will definitely charge his fees which will be nominal.
Investment of the 21st century has changed a lot than that of earlier centuries. Earlier, the buying and selling of commodities used to take place at a single place where the interested people gather at one place and then bid on the stocks.
Gradually, when the interest in the number of people increased, it raised the need for some more systematic way. The idea for gathering people and bid was dropped and new way came into existence which is still followed.
The interesting parties have to grab the forms from the companies where they found interest to invest. They have to apply for shares through the form and submit it. All this is done manually. The documents, forms, reports, all used to be in a hard copy format. This is the traditional way.
Now, the system has generated an online way also along with the traditional way. The application form for applying for shares is now availed to people in a soft copy format via the internet.
The people who are interested in buying the ownership of any company can simply fill the form online and submit it via online.
On the basis of this, the brokers are also categorized.
Types of Broker
Traditional brokers/ Full-time services brokers
Discount brokers
We will discuss the role and significance of these brokers in the coming section.
Who are Fulltime service brokers?
The full-time services brokers are the traditional brokers who help you in every possible way. Like they will guide you in making important investment decisions and they will trade in the share market on your shares on behalf of you.
They follow the ideology "let us do" and thus they execute all the duties which you were supposed to do in case you do not hire any broker.
These brokers charge commissions on every trade their clients execute as a percentage of each trade executed. They also facilitate investing in Forex, Mutual Funds, IPOs, FDs, Bonds, and Insurance.
Few examples of full-time brokers are ICICIDirect, Kotak Security, HDFC Sec, Share Khan, Motilal Oswal, Angel Broking, India Infoline, Karvy, SBI Cap Securities, Anand Rathi, Religare Securities, India bulls, Just trade, Ventura Securities, Aditya Birla Money, SMC Global, Networth Direct, Reliance Securities, Sushil finance, LSE Securities, Arihant Capital, Marwadi Group, Master Trust, IDBI Direct and GCL Securities.
Who are Discount brokers/ Budget brokers?
The discount brokers are the budget brokers who do not provide you the advisory facility. They just help you in trading activities.
These brokers are suitable for those who believe in "do it yourself".
They offer low brokerage, high speed and a decent platform for trading in stocks, commodities and currency derivatives.
Few examples of discount brokers are Zerodha, ProStocks, RKSV, Trade Smart Online, and Achievers, SAS online, 5Paisa, Upstox, Samco, Wisdom Capital Tradejini, Beeline Broking, Compositedge, RK Global, MDirect, Trading Bells, EZ Wealth, and Bonanza Portfolio.
Top discount brokers are-
ProStocks
RKSV [Upstox]
Trade Smart Online
What is the difference between the full-service brokers and the discount brokers?
Difference between Full service brokers Vs Discount brokers
| | | |
| --- | --- | --- |
| | Full-service brokers | Discount brokers |
| Brokerage | Brokerage is charged on every trade at some percentage. | Low brokerage is charged and flat fee offers are executed on every trade |
| Brokerage rates | Typically between 0.3 – 0.5% | Generally Rs 20 per trade. |
| Services | Trading services + advisory services | Only trading services |
| Suitable | They are suitable for those who are less knowledgeable and want advice from time to time. | They are suitable for those who believe in doing self-research and want the brokers only for doing the trading activity, |
| Research Department | They have their own research departments for advisory. | No such department. |
| Network | Large network branches | Relatively low |
| Customer service | The investor can take counseling face to face with his broker. | Online customer care is available. |
| Other Facilities | Besides stocks, commodities & currencies, other facilities offered are forex, mutual funds, IPOs, FDs, bonds, insurance, etc | Only stock, commodities & current trading available. |
| 3-in-1 Account (Saving+demat+trading) | Available | Not Available |
| Examples/ Top Brokers | ICICI Direct, HDFC sec, Kotak securities, Share Khan, Motilal Oswal, Angel Broking, Axis direct, Edelweiss, Aditya Birla money etc. | Zerodha, Pro stocks, RKSV, Trade smart online, Tradejini, SAS online etc. |
Now, we will see what kinds of documents are prepared and availed by both the brokers. This will also help you in choosing the best kind of broker as per your needs and budget. See the below table for further knowledge.
| | | |
| --- | --- | --- |
| Reports  | Full Service Broker | Discount Broker |
| Fundamental reports | Yes | No |
| Research reports | Yes | No |
| Company Reports | Yes | No |
| Annual Reports | Yes | No |
| Company Stock Review | Yes | No |
| Free stock tips | Yes | No |
| IPO reports | Yes | No |
| Top picks | Yes | No |
| Daily Market Review | Yes | No |
Comparison:- Full service broker and Discount broker
Let's take a read
Who is costly- Full-Service Broker or the discount broker?
Dear investors, Obviously, the one who will avail you maximum services and "A-one class" quality services will charge more from you.
From the above paragraphs and the tabular data, you must have concluded that the full-service broker provides you with more options and more rational directions to carry out investment activities more confidently. The discount broker is just providing you a trading facility and nothing else.
So, let's figure out the products which are or which are not offered by the full-service brokers and the discount brokers respectively.
Common product and services offer full service and discount brokers-
Demat services
Trading services
IPO services
Options
Futures
Equity trading
Besides these, the full-service brokers and the discount brokers provide their services at common platforms and so they remain in the competition. Windows, MAC, Desktop Browse platform, Mobile Site platform, Android app platform iOS app platform, windows app platform, Real-time updates, portfolio details, Online MF Buy, News Flash, Research reports Global indices, e-mail alerts, Live market etc. are some among them.
The product and services availed by only the full-service brokers-
3-in one account
Intraday services
Stock tips
PMS
Margin Funding
Commodity trading
Brokers Charges and fees
| | | |
| --- | --- | --- |
| Broker charges and fees | Full-service brokers | Discount brokers |
| Equity Delivery Trading | High | Low |
| Equity Intraday Trading | High | Low |
| Commodity Options Trading | High | Low |
| Equity futures Trading | High | Low |
| Equity Options Trading | High | Low |
| Currency Futures Trading | High | Low |
| Currency options trading | High | Low |
| Demat AMC charges | High | Low |
| Trading AMC charges | Yes | Yes |
| Margin Fees | yes | No |
Which one should you choose?
You cannot deny the fact that full-service brokers guarantee you to hold your finger at all the trip way of investment. So, if you are just a beginner in the share market, then you should choose a full-service broker.
But if you believe in yourself and you are an old player or you know and understand the market well, then you can opt for the discount broker.
So, It totally depends on your preferences, budget and time frame that which broker suits you the best.
I hope that your doubt on what is the difference between a full service broker and discount brokers are now sorted successfully!
You should not decide haphazardly for brokers because a wrong selection can pour all your money into a dug.
So be aware. Ok!
Final words
Dear readers! Thank you for sparing your valuable time for reading about full service broker v/s discount broker.
If you find the information useful please take the privilege of sharing it with others.
I am very pleased to share my knowledge and information about "Full service brokers vs discount brokers" with you.
If this article helped you out some valuable, then please let us know by subscribing our channel.
Your queries and suggestions are eagerly read in the comment boxes.
Just wait for our article.
Don't forget to like and subscribe to us.
Warm wishes for future endeavors!