Best Share Trading Apps in India for Beginners, List of Top Free Stock Trading Apps & Features
Warm Regards Investors
Our today's matter of contention is on which APP is best for share market trading in India. Stay tuned for this article to know which the best App for online share trading.
It's always been an easy approach to use a mobile app rather than the websites or the manual platform. The app provides you with every facility and quick access to every information just with some clicks of your fingertips on your mobile screen.
Isn't it cool?
Are you wondering how to invest in the share market, then here's the rescue mobile app for online share trading & intraday share trading is prevailing and are loved most these days by the people. It does not have to ease their accessing capacity but it also has reduced the time consumption.
In this article, we will talk about some online share trading app which is standing at the top 10 positions as per the reviews and ratings of the users.
So, As per our analysis, the following list apps fall under the "Best stock trading app for beginners in India" categories. Just have a look here-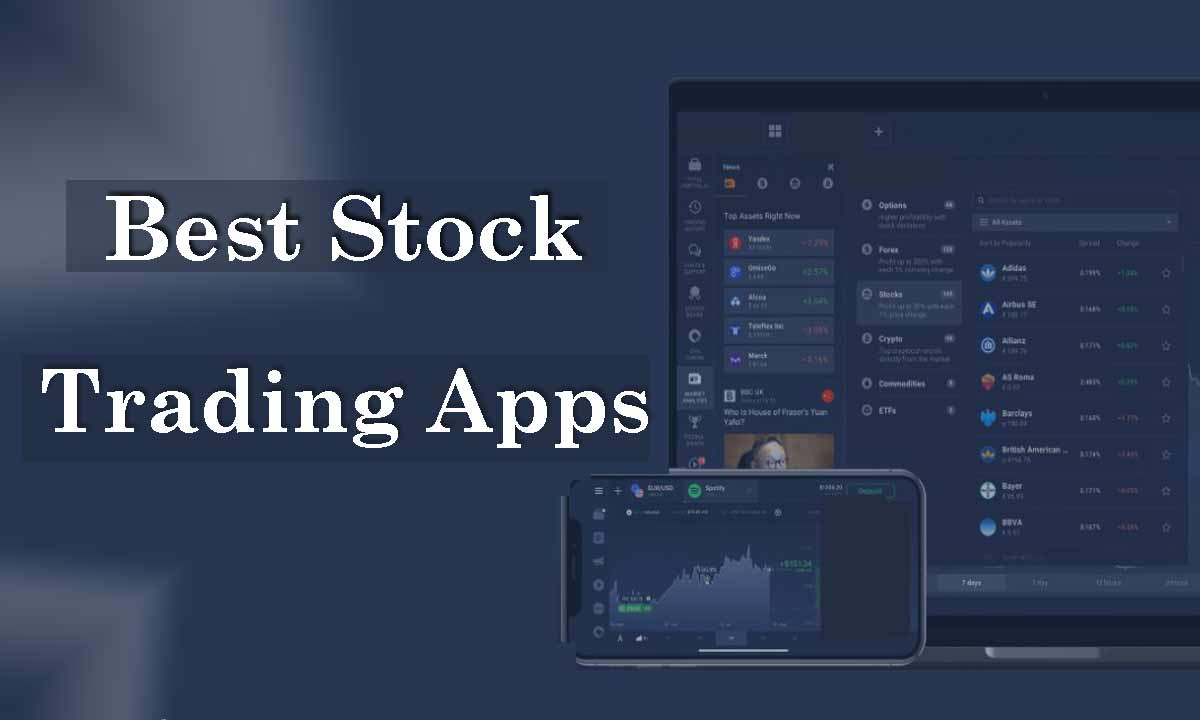 Below, I have listed the best mobile app for trading in India.
Kite Mobile App-Zerodha
Share khan app
IIFL Markets
Kotak Stock Trader
Upstocks Pro
Angel Broking
Motilal Oswal
TradePlus Online mobile app
ICICI Direct
Share khan app
5Paisa Mobile App
Let's explore in detail the specification of the best mobile share trading Apps in India.
Let's begin one by one-
Kite Mobile App- Zerodha
Zerodha Kite Mobile App Demo
5 Paisa Mobile Trading App
5Paisa Mobile App Demo
IIFL Markets App
Kotak Stock Trader App
Kotak Stock Trader Mobile Trading App Demo
Upstox App Demo
ICICI Direct Mobile Trading App
ICICI Direct App Demo
ShareKhan App Demo
Angel Broking Trading App
Angel Broking App Demo
Motilal Oswal Trading App
MO Trader App Demo
TradePlus Online Mobile Trading App
Conclusion–
Dear readers warm credit for reading the above content on Best Mobile share trading APP in India.
If you like it please take the privilege of sharing with others.
All the above stockbrokers app have good reviews and good response in the market. They all time compete in the market with each other and updates their features for more enhancement in its working operations. So, whatever you will choose, you will experience a great experience over there.
Oh yes! If you love this article then please subscribe us.
And of course, for sharing your doubts and suggestions with us, you can comment inside the comment box and simply proceed with the comment button.
Do not forget to hit the like button.
We will highly appreciate your gesture of liking
Thank you and warm wishes.
General FAQ
Which stockbroker in India provides the best mobile trading app?
Best Trading apps:
Zerodha Kite
Sharekhan Mobile App
5Paisa Mobile App
Angel Broking Mobile App
Motilal Oswal Trader App
What is some good stock trading app for mobile?
Zerodha Kite
Sharekhan Mobile App
5Paisa Mobile App