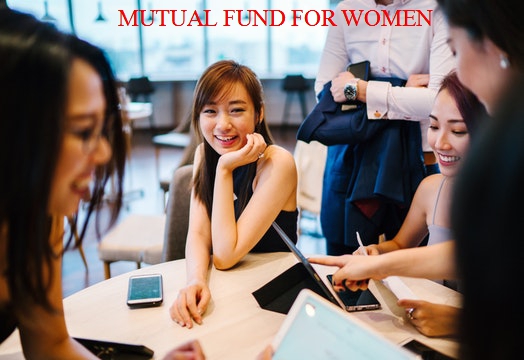 Best Mutual Fund for Women Investors/ Housewives
Warm Wishes Investors J Today, our matter of contention is on the "Best mutual funds for women." In this post, you will learn about the best investment options for a woman.
We have been hearing this thing for a long time that women are moving forward in every field and performing very well with their art.
No doubt, they are the gurus in themselves for managing their lifestyle on the vertex of managing their household chores, job work, curricular activities, her family and physical and mental stress.
And that is only why they have rewarded the term as 'Women Empowerment' because they literally have that power to manage all kind of life's stuff. Women are nowadays not more limited for doing only the household work but even they have made themselves quite able to make useful and big decisions on sensitive matters-whether it is related to households or their job duty or regarding the financial matters.
I really appreciate the power of women for being versatile in every field. I strongly believe that women should make themselves independent and self-assertive and to acquire these respective comforts in the long run, she needs to be financially strong. This need for being financially strong calls for the savings of money and their respective investments to grow it large.
Now the question is how could it benefit the woman after being financially strong?
I know this is a stupid question because who not wants to be financially strong. But as the women are most prone to the domestic torture by their spouses or children or by the society, so they essentially feel the need of money to secure their future in order to get rid of them.
A woman can be an old lady, a married lady, or an active young and unmarried lady. Every age group has its own requirement and priorities towards financial needs. What are those needs for various categories of women, we are going to explore the mutual funds for women issues?
We also provide you with the best investment option for housewives in India.
so, without much ado, Let's get started!
Mutual Funds for Working married women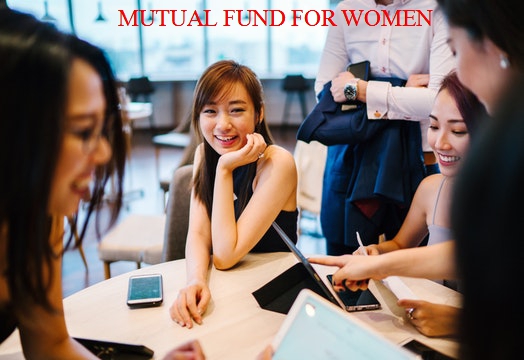 If you are a working woman, then you understand the responsibilities associated with you and you want to execute those responsibilities in a well-manner.  As a working woman, you could have responsibilities of your children for providing them higher education or doing their marriage.
In such a case, your savings in the bank or in any other saving sources would not merely help you because these intentions require more wealth and this can be achieved ideally by the medium of investments.
Mutual Fund nowadays has become the best choice for every investor because it is free from various constraints which other brands put on the investors as a restriction. For fulfilling the child's marriage and their higher study's needs, you can plan for investments in Best Equity mutual fund, Debt, Fixed Deposits, Corporate FD's, Bullion etc.
You may have your own plans also like you may be planning for your retirement in order to secure your future, so you can invest in PPF and NPS which are the most tax-efficient schemes and are the best-suited options for mutual funds for retirement planning.
It is advisable that you diversify your investments in different funds so that the loss due to altogether investment at one-destination can be cured. Diversification will help you to get returns from different sources and even loss from one source can be compensated by the return from another source.
Mutual funds for Housewives
I salute to all homemakers out there who are reading this article because you people give a true definition to other's life management.
Even while remaining jobless, you know how to save every penny for fulfilling your basic necessities and household expenditures. For this, you truly deserve the title of being a 'smart women'.
But it is advised to you that instead of keeping your saved pennies in an idle mode just make them happen. I mean you have to think smartly to grow your little money into large money. You can do this by investing in hybrid banks which will provide you with higher interests.
Hybrid banks are those which provide you the securities having the quality of both the Debt instruments and the equity instruments. The equity one will although create phobia in you for taking higher risks but on the same hand, the debt securities provide you approximate assurance to get the regular returns.
You can also invest in gold in an electronic form, it means you can purchase gold in a paper form from the mutual fund houses and can earn interest on them. This way you will save a lot on making charges you pay (approximately Rs.350/gram) when you buy jewelry. And if you are thinking that investment in gold would nearly empty your wallet, then there is good news for you that you can start to invest from minimum amount i.e. Rs500.
Mutual fund for Single women (widow) / Single parent (divorced)
The need for finance arises even more when a woman is either divorced or widow. They need money for their survival on their own capability.
It's like a challenge for them to raise themselves up and independent after remaining dependent for so long on their husbands. They have responsibilities for earning for themselves and for their kids, their education, their marriage, and own retirement as well. So you need proper planning on your investment so that to avoid compromises with your goals.
You can opt for PPF schemes. The PPF is a Public Provident Fund where a provision is made for you into which you can make deposits and can earn a fair return on them.
You can earn 7.8% interest on your deposits and there is also a criterion of withdrawing money, taking loans and also extending the account. You can deposit your deposit at the lowest cost and that is Rs500.
The Maximum limit is 150,000Rs in a financial year. This plan is suitable for long-term plans for 15 years. So, if 15 years or so is matching as per your time-horizon then it will be the best option for you.
Besides this, you may have another option also which is called NPS (National Pension Scheme). This particular scheme is suitable for retirement planning. This process is started during your working life wherein a portion of your earnings is pooled in these funds. Over the years till your retirement, the process is continued and then a lot of money gets accumulated.
The woman has the option to either purchase the whole accumulated wealth in one go or she can withdraw a part of the money.
You can enjoy an extra benefit on this scheme because, via this scheme, you can enjoy tax rebates on your income. So, this is another way of saving and growing your money.
Why is Investment for Women Helpful in Long-term?
You must be thinking right that why investment option for females considerable in long term?
Let us explore why?
Investment of today secures the life of tomorrow and that is why it is given so much emphasis.
It has many benefits like-
A woman can save tax on her income by selecting the tax-saving funds. Like, she can choose ELSS to enjoy the benefits of saving tax and growing the money simultaneously.
Investment in short-term funds enables the woman to manage her urgent requirements which may be upcoming within a year because short-term funds hold a maturity period between 6 to 12 months only. They not only provide them early maturity period but also a good percentage of return which could not be possible by the FDs and Rds.
But if the woman has quite a long time to save money then she should definitely opt for equity because they provide higher returns on investment and she can accumulate a good amount of wealth over a period of so long years. And yes, they can start with a small amount and when they have enough income then gradually they can increase the investment.
Best Mutual Fund Category for Women
Best mutual fund categories where women can invest their money?
I have brought filtered categories of investment securities where you can invest your money as per your considerations regarding your risk appetite and time horizon.
Below listed are few best investment for women
Large Cap funds
Mid Cap/ Small Cap funds
Liquid Funds
Balanced funds
Diversified funds
I will tell you the significance of each fund and how you can extract benefits from them. Let us study each of them one by one.
Large Cap funds-
These funds are capitalized by the large companies which have large AUM. Investment in these companies ensures an individual that he/she will get much better returns, maybe around 15-20%, and they have less or zero close risks on the invested part.
These funds also help in generating a good corpus for you in the long term.
Mid Cap or Small Cap companies-
The Mid Cap and Small Cap companies are moderate and small in size simultaneously.
They are of a growing nature and so they provide very attractive and higher returns on the individual investments. Around 20-25% returns are provided by such companies but they have equal risks associated with them.
It is because these companies are small in size and are not that stable like the large Cap companies so it never guarantees you regarding your deposits with them. You may have to face bad-debts in case these companies face heavy loss.
Liquid Funds–
Liquid funds are those funds which are meant for accumulating wealth quickly. They do not have any lock-in period means you can withdraw your money before the maturity period also. The maturity period of liquid funds is 91 days. You can generate approximately 7-8% returns or even more or less depending upon the market conditions and the company's performance.
Balanced Funds-
Balanced funds are the mix of Equity funds and the Debt funds but the majority portion is held by the equity. While equity provides you with higher returns and higher risk profile, the debt securities play a role to cope up with that fear of risk.
The debt fund also gives you returns regularly but the equity never guarantees you to provide you returns every time. If you are not sure about taking the risk or you can bear a moderate risk, then the balanced fund is the right option for you.
Diversified Funds-
As the name suggests that the funds are diversified in various sectors and securities so that with every portion of investments, their associated risks also get diversified.
This enables the individual to save her money smartly at different places. The risk of losing the money due to a loss in one sector will not affect the performance of another sector. So, you can enjoy benefits from every side.
Now, I will tell you that which securities will be suitable for you according to your time horizon. So please stay continue.
For Long-Term-
If you are an optimist woman and you have plans for 10-15 years then equity investment will be best for you. The patience till 10-15 years will build a fair amount of wealth for you in addition to the interest on them.
Although it provides higher returns to you it is associated with high risks also. So, if you are a confident woman and risk appetizer, then just do it.
For Short-Term
If you can't handle high risks and even you can't wait for long to get the earned money, then there is a plan in mutual funds which is called as Short-term plans. The short-term debts funds come under this category where investments in bonds, debentures are done. If you have the time horizon around 5 years, then you can choose this option.
Investment in debt funds avail you some tax benefits also.
For-Medium Term
The medium-term fund is meant for those events which have the time horizon between 10-15 years. Balanced Funds is the option to pour your investments into. It has a very good advantage that you are able to enjoy the returns of equity nature and debt nature. The losses on equity are absorbed or compensated by the returns from the Debt funds.
Tips on Investing in Mutual fund
Some Useful Tips for Mutual Fund Success
There are simple steps to select the best mutual funds for all the women out there.
You should do complete research on the different Mutual funds available and you should grab information from as many knowledgeable people as you can. Beware of the hidden costs. This would be helpful in selecting the right choice for you so that you do not have to face any unexpected results due to lack of knowledge. Also, always start with the minimum amount so that you first gain the experience.
You have to analyze your goals properly that what is your time horizon for investment and what is your risk-bearing capacity. If you are not likely to bear the risk, then you can choose debt funds but if you have a good risk appetite then you can choose investments in equity funds.
If you are unable to save enough money at the end of the month then there is one more option for doing investment and that is the SIP. The Systematic Investment Procedure asks you for investing a minimum amount of Rs 100 or 500 and do it regularly every month or quarterly. This process is continued until the maturity period arrives.
You can invest via online also. You just need to fill a KYC form online and pay for the respective Mutual Fund online. You should have a PAN card, an address proof, the details of which is to be entered in the KYC.
Final words
Dear readers! Thanks for sparing your valuable time for reading this article on women investment plans.
I hope you are now well equipped with information regarding the best mutual funds for women investors.
I am elated to share my knowledge about investment option for females.
This is all about the MFs details for the women. It is a request from all the female readers that you can undoubtedly ask your doubts here.
Always remind that "
"Savings, remember, is the prerequisite of investment."
Even you can ask us for suggestions also. You just need to alert us by commenting on the comment box.
Please, like and subscribe to this article site if you found it useful for you.
Thanks for reading us have a cheerful day ahead!