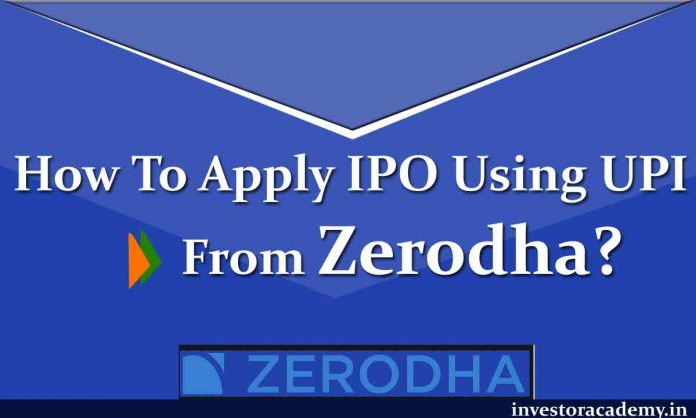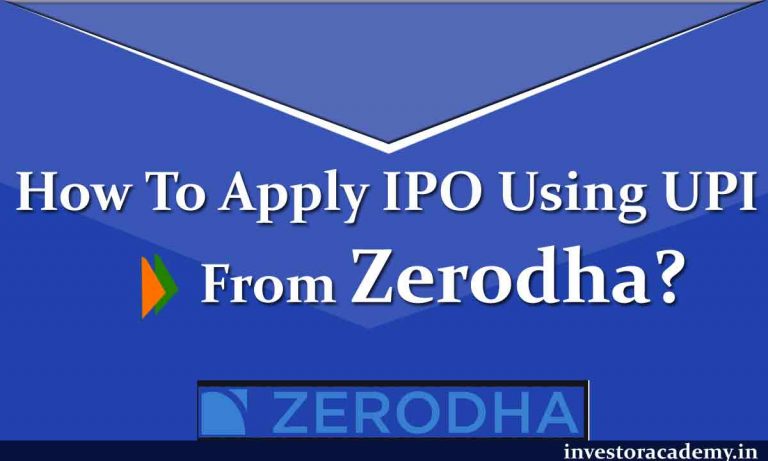 How to Apply IPO Using UPI from Zerodha Kite?
You can now apply for new IPOs (Initial Public Offerings) from within Console. Until now, we asked customers to apply for IPOs using the ASBA (Application Supported by Blocked Amount) from their respective bank's net banking portal or by visiting a bank and submitting a physical application with your Zerodha Demat account number.
The SEBI has now made it mandatory for all Upcoming IPOs to be supported by UPI 2.0. This means that we can now support IPO applications on our own. This is a much simpler, online process.
All you need to do is enter the bid price, quantity, and your UPI ID.
You can use any UPI 2.0 enabled app to apply for an IPO through Zerodha. Install the BHIM app (latest version) and register your UPI ID. Follow the below steps to apply for an IPO through Zerodha using UPI ASBA:
Check How to Create BHIM UPI ID?
1. Login to Console and select 'IPO' in the 'Portfolio' menu: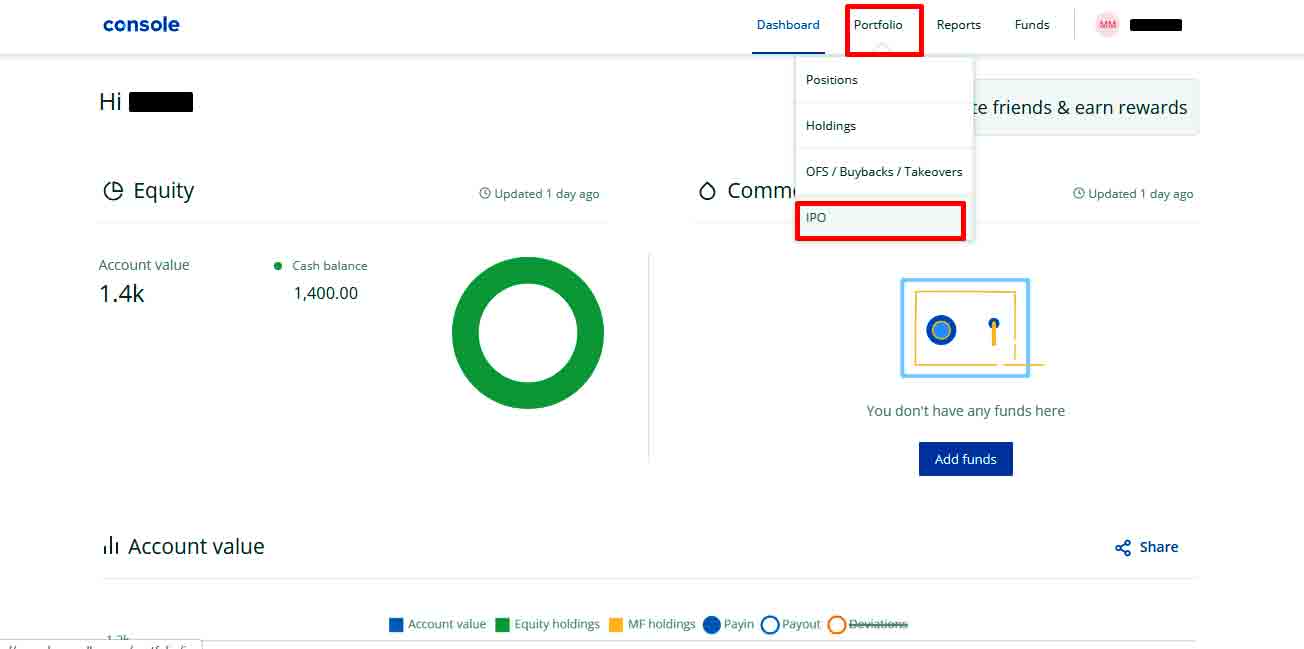 2. Select the IPO you want to apply for from the list of open issues: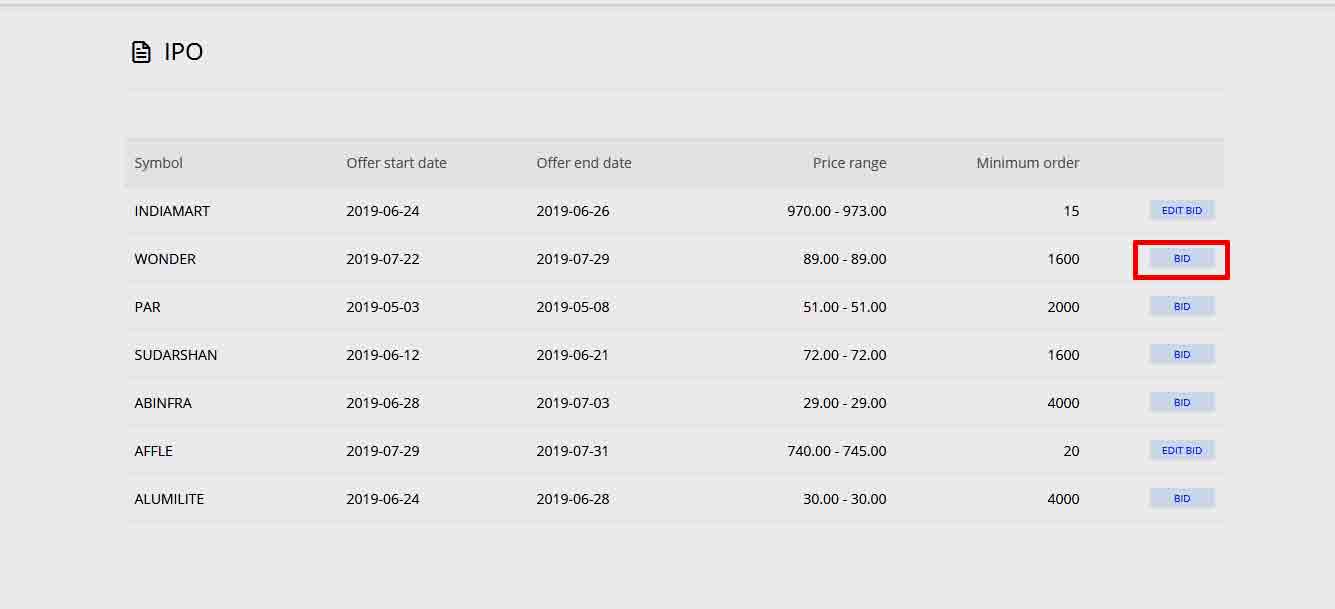 3. Enter your UPI ID and click on 'verify'. The UPI ID is checked to confirm it's validity. However, we will not be able to check the details of the bank account mapped to the UPI ID.
You should make sure this UPI ID is mapped to your personal bank account. The IPO application is liable to get rejected if the person who is applying is different from the one whose bank account is used to apply: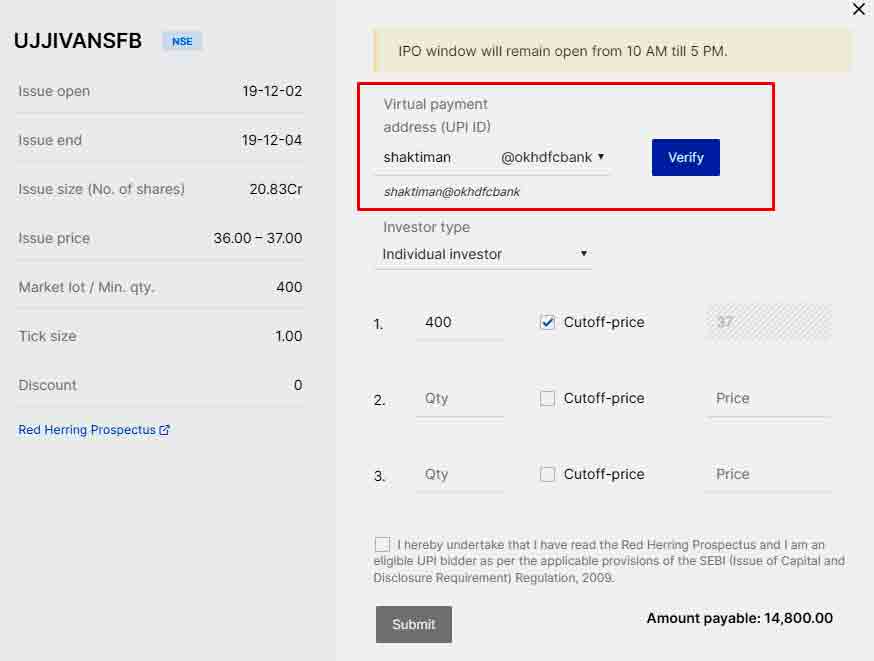 4. Place your bid(s). Select the investor type if applicable for the IPO. While placing the bids, only quantity that is a multiple of the lot size is allowed. If you wish to apply at the cut-off price, simply click on the checkbox next to the 'Cutoff price'. If you want to place a bid at a different price, you can do so by entering a price in the 'Price' field: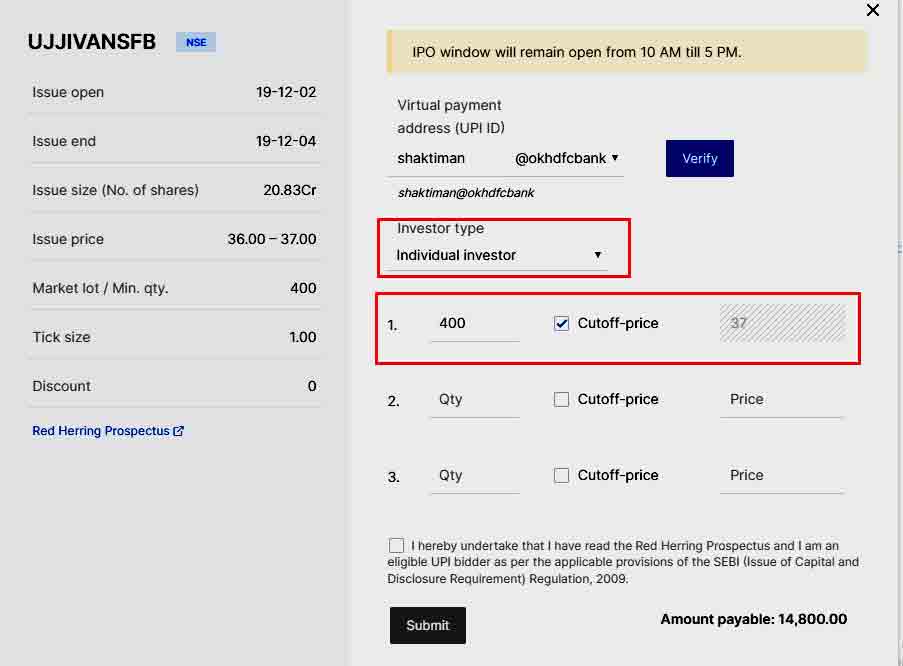 5. Once you've completed all these steps, click on the checkbox to confirm that you have read the RHP and other documents and click on submit:
6. Accept mandate request on your BHIM UPI App: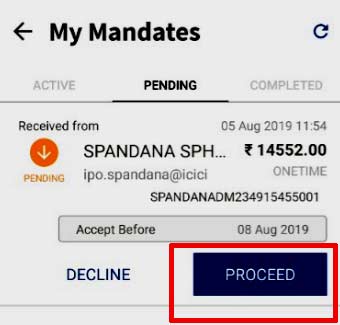 At the end of the day after submitting the IPO bid, you will receive an SMS from the exchange confirming your application. Meanwhile, to check the status of your order you can select the IPO you have applied for and you'll be able to see the last updated bids in your application.
You can see a list of all the upcoming IPOs here on the NSE website.
Note:
1. You can check the list of banks and BHIM UPI apps supporting UPI ASBA here under the "UPI Apps and Banks live on IPO" section.
2. You can check NPCI's explanation of the UPI ASBA process in the following languages:
a. Sindhi
b. Gujarati
c. Tamil
d. Hindi
e. English
3. You will receive an SMS from NPCI confirming your bid and requesting you to accept the mandate on the BHIM UPI app.
4. You should ensure that the application number on Console (or sent by the exchange EoD on the day of your bid) matches with the application number on the BHIM UPI app mandate.
5. Applications can be made/modified/deleted through Console during the IPO window (10 AM to 5 PM).
6. Mandates cannot be canceled on the BHIM App. Once an application is deleted the mandate is revoked by your bank.
7. If you have modified your bid, your current mandate will be revoked and you will have to accept a new mandate on your BHIM App.
8. You can verify the bid details on the exchange's website one day after the placement of your application bid.
If you have any queries related to "How to buy IPO through zerodha kite"? use the comment section below.
Zerodha Trading Tutorial in Hindi for Beginners
Frequently Asked Questions
How can I get IPO from Zerodha?
Finding the IPO application on Console.
Select an IPO to apply for.
Details of the issue.
Enter your UPI ID.
Enter the bid price and quantity.
Submit your application to the exchange.
Accept the UPI mandate to complete the application.
Can we apply IPO from Zerodha?
Yes, you can apply IPO from zerodha console platform.
How do I find "DP ID", "DP account" and "DP name" in Zerodha?
First of all, you need to log in to your kite application.
Second On the right-hand side top corner, you will see your profile photo you should click there and choose console.
Third In the console, you should click on my profile section & then at the left-hand side you 'll find demat section click on it here you find Demat account ID for IPO application.
How do I buy IPO through HDFC Bank if I have a DMAT account in Zerodha?
Login to your HDFC bank internet banking page.
Go to the link named 'IPO Application' under the Request section.
Select the IPOs you want to apply.
You will require DP Id to hold your stocks. Just enter the 16 digits Zerodha DP ID (Combination of DP ID followed by Beneficiary ID). You can find your DP ID on the Q-Backoffice Profile page.
Place and confirm your order
After allotment of stocks, you can see it in your Demat account. Hope this helps.
How do I apply for the IPO at Zerodha via Axis Bank?
Through net banking facility provided by axis bank.
The IPOSmart option is available in the Internet banking facility of the bank, i-Connect. A customer does not need to visit the branch in case of application through Internet banking.
The first step is to go through a one-time registration so that common details like Demat and PAN particulars need not be filled for every application through IPOSmart.
Click on the Registration Link and submit the same post filling the accurate details.
Once the registration is complete, the next step is to make the application through the Payment section
Select the IPO to be applied to and mention the number of shares and the corresponding price quotes. Maximum three quotes/bids are permitted per application. The highest bid amount will be calculated and lien will be marked accordingly on the operating account selected.
The bid shall then be accepted in case of sufficient balance in the account and a unique transaction number shall be generated for any further status inquiry on the application.
How do I buy an IPO through ICICI Bank, if I have a DMAT account in Zerodha?
First login to ICICI net banking.
Select fourth tab investment and insurance
Under that click on invest online
It will ask you to enter three numbers which are available in your icici debit card (here remove Mr. and then select the checkbox to agree on the terms and conditions)
Then it will redirect to trade and invest screen
There select DP account as " Others"
Now enter DP ID, DP account and DP name and enter submit.
You can go to IPO application or ASBA option on your net banking
Select the IPO you want the application.
Fill up the details such as QTY, Bid Price and your personal details.
You need to mention Zerodha Demat account details on the Depository details section
Zerodha is providing a CDSL Demat account and your Demat account details you can check in your back office Q under Profile section.
How can I buy an IPO through an Indian bank if I have a DMAT account in Zerodha?
You can use any UPI 2.0 enabled app to apply for an IPO through Zerodha. Install the BHIM app (latest version) and register your UPI ID. Follow the below steps to apply for an IPO through Zerodha using UPI ASBA:
How do I buy an IPO via a standard chartered bank? I have a Demat account in Zerodha.
The easiest way to apply for an IPO is through ASBA ( Application Supported by Blocked Amount).
As StanChart is ASBA supported on BSE, you can log in to your standard chartered bank internet banking and look for IPO & ASBA option.
In IPO ASBA, you have to register for the first time with your DP ID and other details.
Ones the registration is done, you can apply to any IPO from your internet banking. The beauty of ASBA service is, the amount will only get blocked till the share allotment.