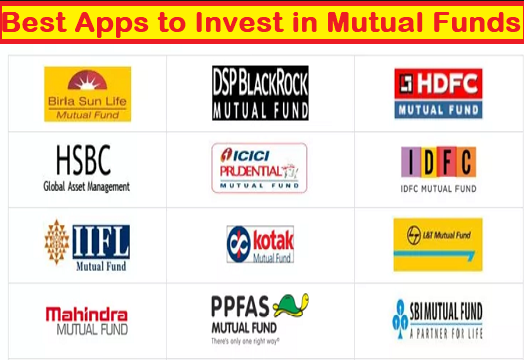 Best App to buy Mutual Funds in India, Top Mutul Fund App for investing, Benefits and Services
Warm regards Investors!
The smart technology of the developing nation obviously contributes to making its generation even smarter. Every other individual is seeking the best ways to identify the best medium for investment in stock market and when it is considered for mutual markets than the individual take reference from their friends or more than that from their hired professionals.
If an individual wants to take entry into the investment market or he is already in the same zone, then he/she is required to observe the regular alerts from the market and to get those alerts, he has to refer to the professional again and again. It may be regarding-
Knowing the basics of mutual fund environment.
Transacting the purchasing or funds, redeeming etc.
Current NAV of various funds
Performance of funds in terms of returns they are generating
AUM of each fund with respect to risk bare by them
Types of funds and their significance in the market.
To achieve the above necessary details, one has to call his professional or consult his friend so that to make useful and successful decisions on his investment activity. Then calling, again and again, the same personality irritates and urges you to find something more useful way.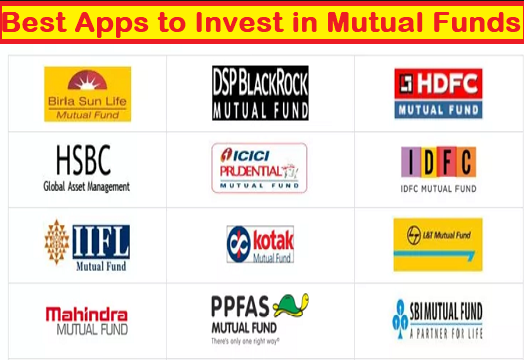 Don't worry! There is a way, a technological but a very easy way to find the solution to all your problems and that way is called the "Apps".
Apps are the applications based on a certain theme and as we are discussing on mutual funds here, so here you will get top mutual fund app only.
Apps is a short and smart way to deliver you all the necessary information which to want to access just by sitting anywhere and anytime.  Just look, how these online mutual fund investment app can help you-
Benefits of Mutual Fund APPs in India
They provide you with information regarding the different mutual funds available in the market.
The fund performance over the years.
The customer's reviews and rating.
Direct mutual fund app provides you ratings and ranks from famous and recommendable portals like the Crisil and the Value Research Online.
Peer comparisons of the respective funds.
How to invest guidelines for every fund.
Online investments gateways.
Redeem the funds & many more.
List of Best Mutual Fund Apps in India
Now, you must be pondering that Which is the best app for mutual fund in India?
Let's find out the top mutual funds app names which are providing you the above-mentioned qualities.
Best Mutual Fund Mobile Apps for investing online in India
MyCAMS Mutual Fund App
KTrack app by Karvy
InvesTap by SBI Mutual Fund App
FinGo by Birla Sun Life MF
HDFCMF Mobile app by HDFC MF
EasyApp by Axis Mutual Fund
Funds India Mobile App
Links for mutual fund app download
Just visit the links of these best apps to invest in mutual funds and from there you can download the mutual fund applications of your choice.
Investors, you have now the list of best mutual funds Apps available with you. Let us know what are these APP has to offer?
Let's discuss each online mutual fund investment app that what these apps are offering to you?
Mutual Funds Apps Review
myCAMS Mutual Fund App
here, you can discover smarter ways to transact in Mutual Funds. It is a single channel to access the multiple MFs from 15 Mutual Fund houses., so no more managing multiple PINs, folio's numbers, login IDs.
You can view your portfolio
Purchase or redeem the folios
Set up SIP
Update yourself regarding your invested amount in funds
You can link your Aadhaar with eKYC.
2.  KTrack app by Karvy
It provides the distributors and the investors a medium to transact investing activities in a paperless medium.
Switching between funds, purchasing new funds, redeeming amount, taking SIP plans, all can be done through this best mutual fund app.
Helps you to manage your portfolio on your mobile screens.
3.  InvesTap by SBI Mutual Fund
It is a mutual fund app by SBI Mutual Fund.
It allows investors to manage their portfolios smartly.
It prides a nice user interaction so that they can grab the things quickly.
It provides NAV updates on a daily basis.
Performance details of investor's investment in the funds
You can make investments easily through this mutual fund app via debit cards, UPI accounts, and one time mandates
Execute the SIP plan.
You can come to know about the SIP returns with its inbuilt SIP calculator.
4.  FinGo by Birla Sun Life MF
You can book SIPs, purchase funds and make redemptions via this best mutual fund investment app in a simple way.
eKYC has been assisted by this app to link your Aadhaar with your funds.
You can select the folio as per your needs from the available number of funds there.
Customer-wise reports are available to the distributor.
A calculator is there to calculate the returns on your investments.
You can access your club pointy status, view and redeem benefits exclusive to your club class and get recent updates at a button click.
Relationship manager details.
5.   HDFCMF Mobile app by HDFC MF
You can access your folio information from this mutual fund online app.
You can do activities on your folios like additional investments, redemption, switching, etc.
You can upload your proof of date of birth.
You can fill e-KYC.
You can gain regular updates on NAV.
You can also request for account statement.
6.  EasyApp by Axis Mutual Fund
You can perform investing activities anytime and from anywhere.
It provides updates on NAV and their history.
Helps in goal planning in every stage of life.
Analyze portfolio.
7.   FundsIndia Mobile App
You can schedule appointments with its advisors.
You can purchase funds, make and execute SIPs, redeem the funds, create a wonderful portfolio in one go on some clicks.
You can access your portfolio anytime. It is available at your screen round the clock.
You can invest quickly with your Aadhaar number which will be based on your registered eKYC.
Mutual Fund Magazine-
You can also refer to magazines which are distributed in the market monthly or weekly. There is a magazine called "Mutual Fund Insight". You can read the series of this magazine and learn the insight details of mutual funds.
This article is containing the best app to buy mutual funds with their respective links to download. The download links are only meant for the Android phones, so every Android user can enjoy these mutual fund investment apps on their screens.
You can gain the information regarding the best app to buy mutual funds at the same links. The same information is provided to you here in this article also for your convenience.
Final Words
Dear readers! I hope you had a great time reading the above content on Best mutual funds app. I hope you are satisfied with the above-mentioned information pertaining to the best app to track mutual funds India.
If you want something more or you have any suggestions for us then you are most welcome.
Your queries are always read and answered by us in the comment section below. If you like reading us then just let us know and subscribe us.
We will be back with another useful article. Till then, do conversation with us using the comment box given below.
Bye.
Please like and subscribe to us!
Happy investing!