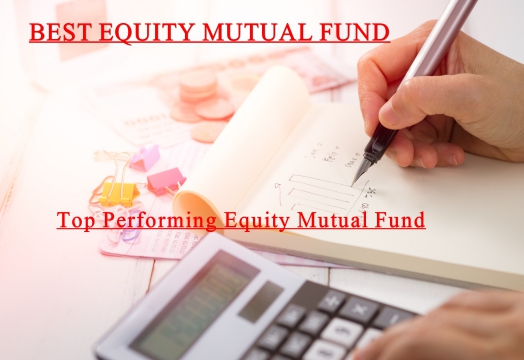 BEST Equity Mutual Fund, Significance, When to Invest? & Best way to invest in Equity Mutual Fund
Dear investors!
You may desire to earn more and more in less time. The reason may be anything. It may be your goal to achieve something which needs strong financial support, like your higher education, or your settlement in international countries, or to open a business of your own.
It also may be due to the personal financial needs of your family or your child's education or their marriage.
All such desires call for a cup of tea with the equity funds.
Now, what is this equity mutual fund means and why only equity is selected to fulfill such desires?
I tell you everything. Just stay tuned for this article and you will come to know everything based on equity. I will also tell you some best equity fund to invest in India names also which is the core of this article.
Firstly,
What is Equity Mutual Fund

?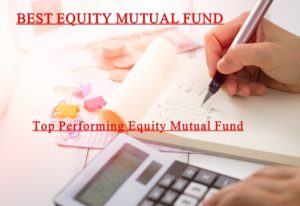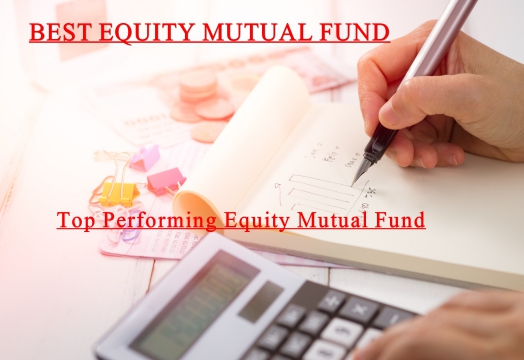 Equity is a name of security in the family of investments. Unlike other kinds of investment, equity investment has the following categories-
It provides higher growth to individual capital by providing a fair rate of returns.
It is a long-term process because one has to wait for at least 3 years to arrive at its maturity period and enjoy the final returns.
It is volatile in nature because the returns on investments are subject to market risks.
There is no lock-in period also like you are not bounded to withdraw your money only after completion of the maturity period. It's just that you have to bear the exit load which is around 1% of your earned amount.
When this equity term is linked with the mutual funds it becomes Equity Mutual funds and then it adds extra benefits to it. Although equity possesses a high-risk profile, but remember that mutual fund provides high-educated professionals to you who know the market well and they know how to deal with equity cases. So, you get the benefit of their knowledge and due to their back-end support, there are fewer chances of facing losses on investments.
Benefits of Equity Investments
Everybody does family planning and planning for himself/herself. Suppose you have some plans for the upcoming 10 years, like you may want to send your child for achieving some higher degree course which needs a lot of finance; or you want to do your child's marriage; or you want to build a dream home for your family; or maybe you are planning for your own retirement. Then, in that case, how will you plan?
If the old experiences are followed then you will pick FDs, LICs, Bonds etc. to accumulate wealth for years and after that get the earned amount in addition to the interest on them. Yes?
But, frankly speaking, these methods of earning have now become obsolete and outdated.  Earlier methods were enough when you were used to having limited desires and that time, there used to be less cost of living and other costs of expenditures.
Also, you had to wait long (5-10 years minimum) and after that too, you get very marginal returns and that is not enough actually.
Now, things have been moved from making sacrifices to meeting every single need which is although luxurious nowadays but important too. Choosing the FD and LIC will not make sense to your 21st-century goals anymore.
So, you will need a medium which helps you to double your money in a reasonable amount of time and when high prosperity in less time is highlighted, then there we figure out only one name and that is, "Equity Funds."
Equity investments demand you wait for at least 5 years so that you can enjoy the long-term returns. During the 5 years, you may observe that in a particular year the company has not performed well and the value of your shares has gone down but it is a continuous process dear.
During the whole investment tenure, the investment value face ups and downs which particularly in a year seems to be in the loss but in a long run, it provides much better and fair returns to the individual.
When to Invest in Equity?
You should invest in Equity only when you have a good risk appetite and enough time-horizon. Whether you want to do your child marriage, or you want to invest in earning money for education, you should start to plan for these subjects at least 10 years before. Then only you will be able to accumulate enough money for every purpose.
Advantages-
The investor enjoys a nice amount of return on their investment when the company prospers.
The real investor gains the benefit of supervision from the financial experts who work to safeguard the interest of the investor.
You can diversify your funds at various capital industries and sectors and can enjoy some meaningful benefits.
Investments in equity funds for more than a year gives you an advantage of not bearing any taxation. It is completely free.
It offers flexibility to invest or redeem our investment at any time. You can redeem your investment at the current NAV value which may be higher than the NAV at which you had purchased. You can invest more to buy equity fund units at the time of market fall at some lower NAV value.
The Systematic Investment plan avails you help to deduct a negotiable amount from your bank account on a regular monthly basis so that that amount can be used for investment by the professionals when the market Nifty and Sensex is high. In this way, the investor doesn't feel any burden on himself to invest a large amount of money altogether.
Disadvantages–
The rate of dividend is not fixed in nature. It is dependent on the company's profit and loss earnings and according to that, the equity holders get the benefits. Sometimes, they do not get benefits in times of company losses.
Although, the equity holder is the owner of the company as he is the small investor, therefore, his decision on company matters hardly matters to the decision board.
The equity shareholders get the benefit after it is provided to the preference shareholders. After deducting the benefits of priority holders, the equity holders get the left benefits at the last.
Best Equity Mutual Funds
To help you in selecting the best equity funds, we have brought the names of top-class funds from every category investment. Mutual funds also provide best investment plans for women You can analyze the below tables and select the fund to invest which suits best to you accordingly.
Top 3 Large-Cap Equity Funds
| | | | | | | |
| --- | --- | --- | --- | --- | --- | --- |
| Fund Name | Crisil Rank | AUM (in Cr) | NAV | 1 Year Return (in %) | 3 Year Return (in %) | 5 Year Return (in %) |
| Axis Blue-chip Fund (G) | 1 | 1,786.82 | 25.700 | 7.2 | 12.8 | 16.0 |
| CR Blue-chip Equity Fund – D (G) | 1 | 7.60 | 24.140 | 5.0 | 12.3 | 14.8 |
| CR Bluechip Equity Fund (G | 1 | 103.39 | 22.860 | 3.8 | 11.0 | 13.6 |
Top 3 Small & Mid-Cap Equity Funds–
Fund Name
Crisil Rank
AUM (in Cr)
NAV
1 Year Return (in %)
3 Year Return (in %)
5 Year Return (in %)
HDFC Small Cap Fund – Direct (G)
1
558.49
44.612
1.7
18.7
22.8
Axis Mid Cap Fund – Direct (G)
1
80.09
41.650
5.6
12.7
23.2
 

Invesco India Midcap – D (G)

1
7.16
51.240
0.4
13.8
24.9
Top 3 ELSS/Tax Saving Equity Funds–
If you are searching for the best ELSS mutual fund then please check below. They are known as tax saving mutual funds
| | | | | | | |
| --- | --- | --- | --- | --- | --- | --- |
| Fund Name | Crisil Rank | AUM (in Cr) | NAV | 1 Year Return (in %) | 3 Year Return (in %) | 5 Year Return (in %) |
|  Taurus Tax Shield – Direct (G) | 1 | 1.33 | 77.070 | 2.8 | 13.7 | 16.6 |
| Invesco India Tax Plan (G) | 1 | 479.08 | 47.550 | 1.0 | 11.5 | 18.9 |
| ABSL Tax Relief '96-Direct (G) | 1 | 463.99 | 29.680 | 1.9 | 12.6 | 20.2 |
Top 3 Multi-Cap/ Diversify Equity Funds–
| | | | | | | |
| --- | --- | --- | --- | --- | --- | --- |
| Fund Name | Crisil Rank | AUM (in Cr) | NAV | 1 Year Return (in %) | 3 Year Return (in %) | 5 Year Return (in %) |
| CR Equity Diversified Fund – D (G) | 1 | 19.60 | 126.770 | 3.1 | 11.1 | 15.1 |
| Mirae Asset India Equity – (G) | 1 | 4,873.89 | 46.940 | 0.9 | 14.5 | 19.8 |
| CR Equity Diversified Fund (G)  | 1 | 808.12 | 122.520 | 2.4 | 10.4 | 14.4 |
Top 3 Balanced Equity Funds–
| | | | | | | |
| --- | --- | --- | --- | --- | --- | --- |
| Fund Name | Crisil Rank | AUM (in Cr) | NAV | 1 Year Return (in %) | 3 Year Return (in %) | 5 Year Return (in %) |
| Sundaram Equity Hybrid Fund (G) | 1 | 843.73 | 88.534 | 5.9 | 11.9 | 12.2 |
| Principal Hybrid Equity Fund – D (G) | 1 | 81.88 | 78.400 | -0.6 | 15.3 | 17.6 |
| Principal Hybrid Equity Fund (G) | 1 | 944.63 | 78.400 | -1.7 | 14.1 | 16.5 |
Best ways to Invest in Equity Mutual Fund
It is always been an issue for the family of investors, especially the new investors that they are not able to pick right investment choice for them. It is because of several reasons-
You give weight to only ranking and ratings of the funds.
You are not cleared about what you want actually and what is the purpose behind your investment?
You might have poorly arranged your portfolio by investing in un-necessary schemes.
To correct the above loopholes in your knowledge, just read the following steps.
Always first analyze your goals what you actually need from your investment and what purpose you will fill from these investments. Once your goal is set, analyze the different funds in the Mutual fund and observe which fund is suiting to you according to your set goal.
While analyzing, observe the company's rank, ratings by Crisil or Value Research Online only. They are recommended portals. Also, analyze the company's performance of the last 5 years and the manager who handles that fund.
Calculate the expenses you'll need to incur. Take care of the expense ratio because it already includes itself in the NAV.
You can do investment now. After the investment, maintain your patience level. Wait for 3 years and observe the company's performance.
During while, if the company is not doing well, then don't press the panic button. You can switch to some other better schemes or based on previous performance you can choose to wait until the completion of years.
The decision will totally depend on your understanding of the market economy. It is not calculatory in nature but it comes with the market experience.
Don't dare to pour all your money in one go into equity. You should diversify it in various sectors.
It is advisable to choose the direct plan if you are well acquainted with the stock share market.
My opinion-
Dear investors! The decision on equity investments is sensitive in nature.  Only when you are sure to invest in equity and you possess a knowledgeable support and a good risk appetite then you should invest in this investment category.
You should have a proper time-horizon also because the equity delivers its results after a long period of time. It is a substitute for FD but there are many changes into it which at the end benefits the user.
After reading the article about "best equity mutual fund schemes", if you feel like it has helped you in some way then please like and subscribe to this site so that you can come across the regular updates done on the site.
You can comment on the comment box to deliver your thoughts, suggestions, and also your queries.
We are always eager to hear you back.
Again thanks for reading us. Have a great day ahead!