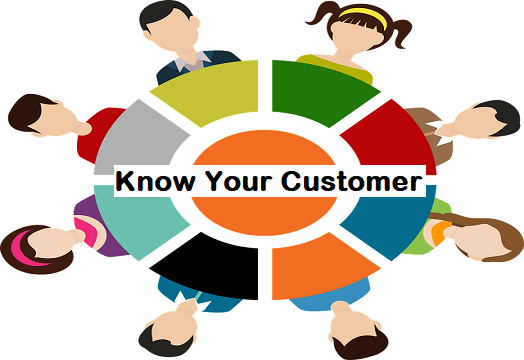 What is KYC and How to Check your KYC status?
"KYC stands for Know your customer", popularly known as KYC. It enables a bank or the financial institution in validating the identity of its customers.
This helps in banning money laundering activities and further fortify that the investment and deposit are made in the name of a real person, not a fictitious one
What is KYC (Know Your Customer)?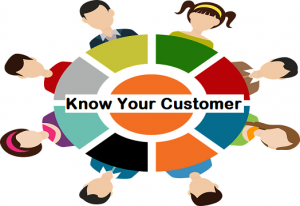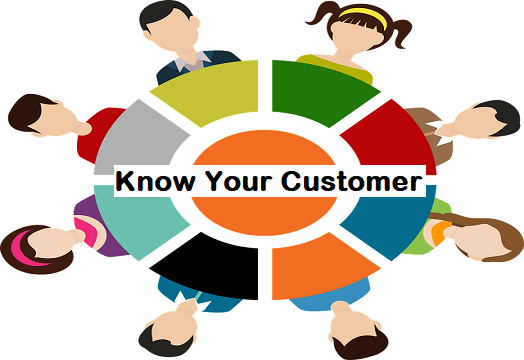 KYC is an acronym for "Know Your Customer", a term commonly used for Customer Identification Process.
SEBI has recommended a few requirements regarding the KYC norms for Financial Institutions and Financial Intermediaries including Mutual Funds to 'know' their clients.
KYC is an acronym for "Know Your Customer", a term commonly used for Customer Identification Process.
Money laundering activities are one the major threat these days to any country.
Financial institution and the government institution are constantly on the watch for such illegal activities.
Mandating know your customer formalities for investment and banking transaction is an effectual way to prevent this.
The main aim is to ensure that deposit/investment is done in the name of a real person, not a fake one.
It also prevents or curbs black or mall practices.
Know your customer process is something that all the investors have to adhere via KYC registrations agency
CAMS, NSE, and KDMS are few agencies many investors are familiar with… So far you are now well acquainted with what is KYC know your customer?
Why was KYC introduced?
The thought that strike in the mind of most of us why KYC is being introduced. The reserve bank of India (RBI) introduced KYC guidelines for all the banks with KYC provision.
The sole purpose to bring KYC is to curb terrorist financing, theft and money laundering.
If you are seeking information regarding what is KYC verification? How can I check my KYC status, how to get your KYC done?
Then here you go, You are landed in the right place.
This post covers everything you need to know about KYC. The customers have to furnish the documents as address and identity proof.
So without any ado let's get started
Let us understand why KYC is needed to investment?
What is the procedure to get the KYC done?
 If you are already a KYC compliant you are not supposed to do the KYC again
Offline
Download the KYC application form from the CDSL venture website and fill in the required details. here is the direct link:- https://www.cvlindia.com/downloads.html
Sign and submit the physical copy of the form to the specified authorities or intermediaries.
It is to be noted to attach the photocopy of the identity proof, residence proof, and passport size photo along with the form.
Online Aadhar KYC
You are required to create an account on the KRA's official website and mention in your personal details.
Provide your registered mobile number along with their Aadhaar card number.
You will get an OTP to verify your phone number Upload a self-attested copy of e-Aadhaar and accept the consent declaration terms.
Aadhar Based
Aadhaar Based Biometric.
If you have the Aadhaar card, you can opt for the Aadhaar based KYC.
You can register a request regarding a home visit to collect the details.
Submit a copy of the Aadhaar card to the fund house or a broker and they will map your fingerprints on the scanner and will link it to the Aaadhar database.
By matching the fingerprints to that in the database, your details will pop up.
This signifies that they have validated your KYC before the proceeding of your investment or other purposes.
What are the key benefits of Aadhaar based online KYC registration
It is a completely hasslefree paperless process
Round the clock availability ensures further streamlining of the process
Eliminate duplicate efforts for KRA as data gets synced with the central database immediately
Errors are highlighted on the KYC form in real time allowing rectification prior to submission.
Why is KYC required to invest in Mutual Funds?
Any individual who is interested in investing in mutual funds must submit the KYC documents to be considered eligible to invest.
However, such document needed to be submitted just once only in the initial stage to the intermediaries such as fund companies, brokerage, or mutual fund distributors.
Can I transfer my existing bank account from one place to another? Do I need to undergo full KYC again?
Yes, it is possible to transfer an existing bank account from one place to another. There is no need for KYC exercise again to transfer a bank account from one branch to another of the same bank. However, if there is a change in the address, then you would have to provide the declaration.
Banks and other financial institutions ascertain the truthfulness and correctness of your documentation before they impend you as a customer and manage your relationship for fraud management thereafter.
You only required KYC when applying for a new product such as Savings/Current Account/Loans etc.
What are the documents required for KYC?.
ID Proof
PAN card
Driving license
Passport
Voter ID
Bank
Photo
Passbook
Aadhaar card
Proof of Address
Recent landline or mobile bill
Electricity bill
Passport copy
Recent Demat account statement
Latest bank passbook
Ration card Voter ID
Rent agreement Driving license A
Aadhaar card.
Why is KYC necessary for mutual fund investments?
As you know, the prime objective of the KYC is to ensure that the depositor investments are made in the name of a real person, not a fictitious one.
Prior to 2012, it was mandatory to deposit the PAN copy to make investments of Rs. 50,000 and above in one financial year.
Now it is not needed to furnish your PAN Card separately.
SEBI later announced a common Know Your Client process to add uniformity and consistency across SEBI-registered intermediaries.
It became hassle free for these Portfolio Managers, Mutual Fund Companies, Venture Capital Funds, and Stock Brokers among others to curb duplication of KYC documents. This makes it easier for investors to comply with it.
How to Check if you are already KYC compliant?
If you are done with your KYC procedure then there is no need to do it over again.
You may be already a KYC compliant though. it is now very necessary to check your KYC status online.
You can go to the official website of the CDSL Ventures limited and enter your PAN number to check if you are KYC compliant or not.
Let us answer a few FAQs in regard with KYC
Q What are the KYC requirements for opening a bank account?
Ans. Most of the people have the query in their mind that why is KYC needed?
To commence a bank account one needs to furnish the Aadhaar enrollment number, address proof, voter id, and pan card before the bank together along with the latest passport sized photograph.
Q  Do I have to furnish KYC documents for each account I open in a bank even though I have furnished the documents of proof of identity and address?
Ans. No, it is not required
If you have opened an account with the bank that is KYC compliant then it is not needed to furnish all the documents again
Q  Can I purchase a Demand Draft/Payment Order/Travellers Cheque against cash without KYC?
Ans. Demand Draft/Payment Order/Travellers Cheque for Rs.50, 000/- and above can be issued only by way of debiting the customer's account or against cheque.
Q  Do I need to submit KYC documents to the bank while purchasing third party products (like insurance or mutual fund products) from banks?
Ans. The customers who do not have accounts with the bank which are known as the walk-in customers have to produce the identity proof and address while purchasing the third party products from the bank.
If the transaction is for Rs.50, 000 and above. KYC exercise may not be necessary for the bank's own customers for purchasing third party products.
Q. My KYC was completed when I opened the account. Why does my bank insist on doing KYC again?
Ans. Your bank will send you intimation regarding the updating the KYC record. It is due to the bank is required to a periodic update of KYC records.
This is the part of their due diligence on bank accounts. The recurrence of such updating would differ from account to account categories of account.
Periodic updating prevents fraud in the customer account.
What are the rules regarding periodical updating of KYC?
Different periodicities have been prescribed for updating of KYC records depending on the risk perception of the bank. KYC is required to be done once in every two years for high-risk customers, once in every eight years for medium risk customers and once in every ten years for low-risk customers. This exercise would involve all formalities normally taken at the time of opening the account.
During the process, the following are carried out.
PAN verification from the verification facility available with the issuing authority and
Authentication, of Aadhaar Number already available with the RE with the explicit consent of the customer in applicable cases.
In case identification information available with Aadhaar does not contain current address an OVD containing current address may be obtained.
Certified copy of OVD containing identity and address shall be obtained at the time of periodic updates from individuals not eligible to obtain Aadhaar, except for individuals who are categorized as 'low risk'. In the case of low-risk customers when there is no change in status with respect to their identities and addresses, a self-certification to that effect shall be obtained.
Customers who are minors have to submit a fresh photograph on becoming major.
What are the documents to be given as 'proof of identity' and 'proof of addresses?
For an individual who is eligible for enrolment of Aadhaar, the Aadhaar number; the Permanent Account Number (PAN) or Form No. 60 as defined in Income-tax Rules, 1962, as amended from time to time is required.
Where an Aadhaar number has not been assigned to an individual, proof of application of enrolment for Aadhaar shall be obtained wherein the enrolment is not older than 6 months and in case PAN is not submitted, certified copy of an Officially Valid Document (OVD) containing details of identity and address and one recent photograph shall be obtained.
For residents of the State of Jammu and Kashmir or Assam or Meghalaya, and who do not submit Aadhaar or proof of application of enrolment for Aadhaar, the following shall be obtained:

Certified copy of an OVD containing details of identity and address.
One recent photograph
The Government of India has notified the following documents as 'Officially Valid Documents (OVDs)'.
Passport,
Driving License,
Voters' Identity Card
PAN Card
Aadhaar Card issued by UIDAI and
NREGA Card
Letter issued by the National Population Register containing details of name and address
In case the identity information relating to the Aadhaar number or Permanent Account Number submitted by the customer does not have a current address, any of the following documents are to be submitted.
utility bill which is not more than two months old of any service provider (electricity, telephone, post-paid mobile phone, piped gas, water bill);
property or Municipal tax receipt;
pension or family pension payment orders (PPOs) issued to retired employees by Government Departments or Public Sector Undertakings, if they contain the address;
letter of allotment of accommodation from employer issued by State Government or Central Government Departments, statutory or regulatory bodies, public sector undertakings, scheduled commercial banks, financial institutions, and listed companies and leave and license agreements with such employers allotting official accommodation;
Provided further that the customer shall submit Aadhaar or OVD updated with a current address within a period of three months of submitting the above documents.
What is e-KYC
e-KYC stands for electronic kyc. It is only possible for those who have the Aadhaar numbers with them
While using e-KYC service, you have to accredit the Unique Identification Authority of India (UIDAI), by certain permission, to release your identity/address through biometric authentication to the bank branches/business correspondent (BC).
The UIDAI then transfers your data including the name, age, gender, and a photograph of the individual, electronically to the bank/BC.
The information thus provided through the e-KYC process is permitted to be treated as an 'Officially Valid Document' under PML Rules and is an authentic process for KYC verification.
Q. Do you have to get KYC done every time you wish to invest?
Ans. Investors have to furnish the documents just once before commencing the investment. The KYC registered agency KRA registered under SEBI have accurate records of all the KYC documents.
After going through the procedures in the securities market, KRA is responsible for sharing the details with other intermediaries whom you can consider for the future investment
Q. KYC is applicable for Credit/Debit/Smart/Gift cards?
Ans. Yes. Full KYC exercise is applicable for credit/debit/smart and also in respect of the add on cards.
Q. I do not have any of the document s (Aadhaar/enrolment number and PAN) to show my 'proof of identity', can I still consider opening a bank account?
Yes, you can still open a bank account that is known as the small account via submitting your recent photograph and putting your signature or thumb impression.
Q. Do the bank confirm the customers regarding the risk categorization?
Ans. No, the bank will not intimate regarding the risk categorization to its customer.
Q.  If I reject to furnish the requested documents for KYC to my bank for opening an account, what may be the result?
Ans. If you do not furnish the KYC document the bank may not be able to open your account.
Q. I do not have a bank account. But I need to make a remittance. Is KYC applicable to me?
Ans. Yes, KYC exercise has to be done by all those who want to make domestic remittance of Rs 50000 and above and all foreign remittances.
Q. For which banking transactions do I need to quote my PAN number?
Ans. PAN number is needed in case of account opening, transaction above 50,000. A full list of the transaction where PAN number needs to b quoted can be accessed from the website of the income tax department.
Q How to get your KYC done
Get the form
Submit the documents
Verification
The day you submit your form your status should be processing and once it is processed your status should become VERIFIED.
Final Words
Dear readers
I hope you find the above-detailed guide on "What is KYC" of great use. If you find the information handy please do share among others via Facebook and Twitter.
We at investor academy aim at promoting financial awareness amongst the readers.
Any queries regarding how to get your KYC done you can reach us via the comment section given below.
Thanks for reading.