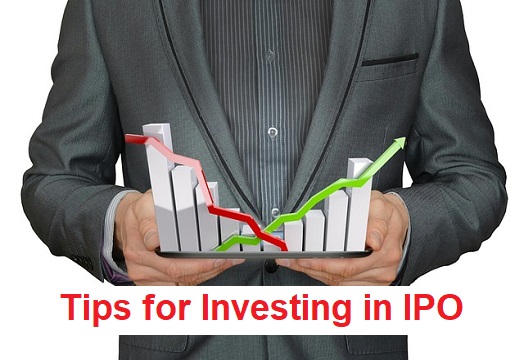 Tips for Investing in IPO
Greetings investors!
IPO stands for initial public offerings (IPO) it is the first time that the stock of private companies is offered to the public in the stock market.
IPOs are usually proffered by the small companies seeking capital to expand, but they can also be done by large privately-owned companies to become publicly traded.
So, investors today, our matter of contention is centered on how do I invest in an IPO?
Nobody ever wants to bad-debt his money by investing money in the wrong channels. Whenever an IPO company lands in the market with some share offers, it attracts most of the investors because they feel it as a good chance for them to acquire ownership in the big companies and that at a very reasonable cost.
But, these companies never provide you guarantee on your investment option that they will preserve your expectations and will provide you returns for what you had expected earlier. Your money can face the obstacles of the market risks due to which it can become your bad debts or you face a loss.
Planning to invest in IPOs? Here are some tips you need to know. Through this post, we will learn about IPO trading.
So, your decision for choosing the IPO and investing in it should be well-versed. If you are not habitual with the investment activities, then get the best tips with this article that will help you in some way because it is going to provide you some useful tips for investing in IPO.
Below listed are essential tips for investing in IPO
Tips for Investing in IPO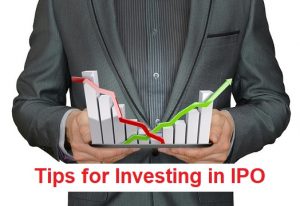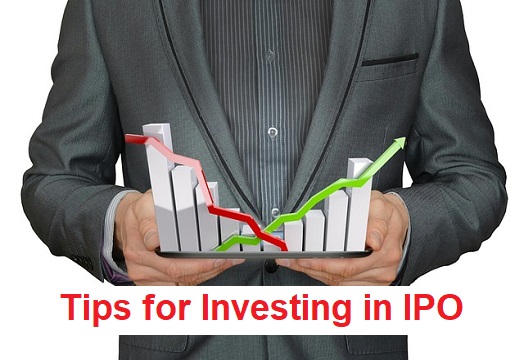 Do self-research-
Whenever you think for investing in an IPO, you are advised to read the full prospectus of the company carefully. You should read its objectives to land in the market and raise funds from the public. Also, its financial goals and background details should be analyzed. Its balance sheet should be observed.
But do you think, it works?
Maybe you can analyze the data of a single company but can you study the data of many companies and compare them all? Certainly not!
Even if you do, then what is the guarantee that whatever you are reading from anywhere, they all are providing you well-verified and authorized information? The third-party websites often attempt to provide the information for multiple IPOs in such a way that they magnet more focus of the public towards that IPO for which they deal personally. They disclose attractive offers and details of that IPO more as compared to other IPOs.
Practically it is impossible to read all the stuff with full concentration and neither can you make comparisons. It will require you to be well-knowledgeable with the IPO terms and share market terms. So, in short, it will become a large headache for you.
You can choose a better option rather this.
If the QIB category is oversubscribed, then you can trust that IPO, because the Institutions have better access to the Company data than the retail individual investor. And you can be sure that the institutions will not put in their money where it won't grow.
You should know how will they utilize your money?
Before pooling your money in the company to buy its shares, it is advised to observe the company's future intentions. You should acquire details regarding why the company is raising funds and what will it do from those funds? What are the strategies of the company to put the funds to turn it into a double converter?
If the company will use the funds for expanding its business in new themes, or it wants to launch new products or improving its infrastructure, then you can undoubtedly invest in these companies because these kinds of IPOs usually have high growth potential in future and thus, it will benefit you more in future.
Invest a cut-off price–
If you are a retail individual investor and you are keen on increasing the chance of getting shares allotted then bid at the cut-off price. That way your application will be considered, whatever may be the final allotment price.
Evaluate the company's prospects–
Before investing in an IPO, it is necessary that you study the background details and the earning capacity of the company. You should observe the history of the company like how it started its journey, what paths it had chosen to acquire success, the fundamentals and the trends they followed; all this describes the company's willpower to stake in the market and gain prosperity.
One important thing should also be considered.
You should check when the company has taken the entrance to the market. You should note the performance of that new company in comparison with its competitors in the same line. If you observed that the drive to acquire most of the market share by the IPO is more than the others, then you can invest in that IPO.
Fill out the form with every detail-
If you wish to apply for IPO shares, then you should fill its subscription form very neatly and fully. All the mandatory fields should be compulsorily filled by you, failing which you will be exempted from getting the allotment. Further, it may be possible that your amount will not be refunded to your bank account.
It is also possible that you do not get the shares into your Demat account if you fail to fill the detail regarding the Demat account.
Select a good broker-
Whenever you plan on investing in IPOs then you should do a very careful selection of a good broker. A good broker has a good sense of investment and he is well-versed about the IPO, its underwriter, its future potentials to grow and other essentials. To select a good broker, you should see its past record and other related qualifications which are counted to calculate his performance standards.
Look at the valuation-
You should compare the valuation of IPO with a listed peer in the secondary market. As the underwriter and the SEBI also judge the quality of standard maintained by the IPO in terms of its financial capacity, risk-bearing capacity and capacity to generate returns, likewise, you should also check the company by comparing all such fundamentals with the peers.
There are many other factors which help you to arrive at a much better option. But if you try to follow the above steps, then also you can take a graceful decision on IPO.
Benefits of buying an IPO
Is buying IPO a Good idea! Below, I have listed why
The most important benefit of going public via an IPO is the ability to raise capital quickly by reaching a large number of investors
Investment in IPO can be very profitable also
Dear investors, great investing requires focus and the ability to decide what's important and what's not?
Have you heard about the famous quote that says investment in knowledge, pays the best interest
By following the correct IPO investment strategy you will be able to fetch profits and be successful in trading.
Final words
Dear readers! I hope you had a great time reading about tips for investing in IPO.
I hope you are equipped with relevant information and essential tips for investing in an IPO.
If you love reading, please share it with others.
Last but not least, if you have any doubt or question to us, then comment it on the comment box. But if you like reading us then like and subscribe to us.
Do not forget to like and subscribe to us!
We will soon come up with other articles.
Till then Bye! I wish you a streak of good luck!