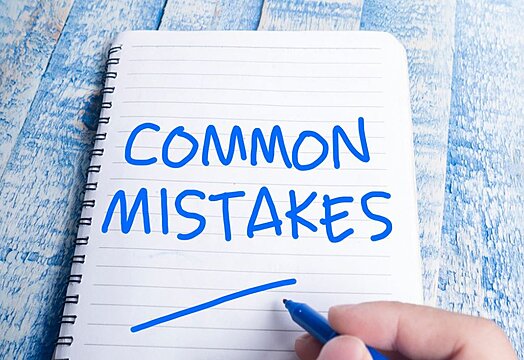 Common IPO mistakes and how to avoid them
If there was something that kept the stock market investors hooked up in 2021, they were the Initial Public Offerings (IPOs). From mature businesses to startups, various companies got lined up to tap the public markets. A record number of IPOs coupled with a record-breaking market rally led to investors reaping profits.
However, over a past couple of years, majority of retail investors have started believing that investing in IPOs is a sure-shot way to make profits. This is not the case always. Here are some common IPO mistakes that investors make and how they can be avoided:
Relying solely on the grey market premium (GMP) of the stock
One important mistake that investors make is relying solely on the grey market premium of the stock. Simply put, a grey market is a market where trading of unlisted shares takes place. Since the company coming up with an IPO is not yet listed, it has a specific price at which it is trading.
For instance, if the stock of a company coming up with an IPO is trading at ₹130 in the grey market, and its IPO issue price is ₹100, then its grey market premium is ₹30 (₹130-₹100).
IPO Grey market premium can be considered a factor before applying to a company's IPO, but it should not be the sole decision making factor. Investors should also take into account the company's fundamental metrics as grey market premiums can also be easily manipulated and hence misleading.
Not reading the IPO prospectus of the company
Every company coming up with an IPO has to file a prospectus known as the 'Draft Red Herring Prospectus' with the Securities and Exchange Board of India (SEBI). One mistake that investors commit is to apply for the IPO without reading the company prospectus. The prospectus contains every detail that a rational investor would want to know before applying to a particular IPO.
Investors should take some time off and read the prospectus thoroughly. It involves details such as industry details, company details, strengths and risks involved. This can aid the decision making process for investors.
Not assessing the valuations of the company
During a bull market, many companies come up with their IPOs at a very high valuation that is difficulty to justify their business fundamentals. Companies tend to this practice during a bull run as the willingness to take risks by investors is high.
Many investors commit this mistake of investing at any valuation. This limits the scope for capital appreciation as much of the company's future growth has been already priced in the company's IPO price.
Investors can compare the IPO valuations of a company with its already listed peers adjusted for differences in the business fundamentals. This can give investors an idea about how aggressively is the company pricing its shares.
Not paying attention to key risks
It is said that if you take care of all the risks, returns will take care of themselves. Risk management is thus an important part of stock investing. The IPO prospectus of a company contains a separate detailed section on the risks involved in the company's business.
Investors should pay attention to this part of the prospectus and evaluate whether the risks stated can impair the company's ability to conduct business operations smoothly or not.
Investing in loss-making companies
Due to the fear of missing out on new age Fintech companies, investors are investing in companies that are yet to turn profitable. Just because everyone else is investing does not mean you should also invest. Barring exceptions, how can a company create shareholder value when it is yet to make profits?
Investors should first assess whether the company has charted a clear roadmap to become profitable in the near future that can be sustained forever, and then decide to subscribe to the IPO.
These are some of the mistakes that investors make while investing in an IPO. While these are not the only ones, they are the major ones. Paying attention to the above discussed mistakes can help investors avoid making huge losses!