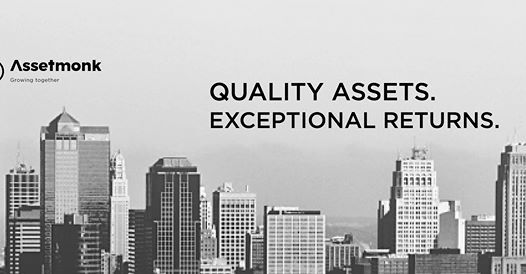 Crowdfunding: A redefining tool of Indian real estate
Investors consider real estate as a great investment opportunity. Over the past years, the Indian real estate sector was funded by public and private banks. As the real estate sector started growing, investors started searching for more innovative methods of financing. The government has also taken several efforts to ensure transparency in the real estate sector and to facilitate funding activities for the real estate sector. Some examples of these government initiatives include the introduction of RERA, FDI norm, NIFF, etc.
Apart from these measures, the real estate sector has also started attracting an audience through private equity funding and joint ventures. One of the most popular real estate funding models is 'crowdfunding'. Crowdfunding is a process in which investors come together to pool funds to invest in real estate projects.
Crowdfunding models of investments are common for the development of large scale commercial projects and other high-end projects. The developers identify potential properties which are capable of providing higher capital appreciation and rental yield with small improvements. Let's delve a little deeper and understand real estate crowdfunding and how it works.
Real estate Crowdfunding
Real estate crowdfunding is a financial model wherein a real estate property is funded by raising money from a large number of investors. Each of these investors invests small amounts. There are three main parties in a crowdfunding process namely- the developer, the manager who regulates the transactions, and the investors. In India platforms like Assetmonk are helping investors to find real estate crowdfunding opportunities with attractive returns.
The crowdfunding method has also become a feasible option over the traditional real estate method as it reduces the financial burden on the investors. It is also a preferred investment option as it provides investors with the opportunity to be a shareholder in a property they otherwise may never be able to acquire.
How does crowdfunding work?
When the developer doesn't need to have sufficient financial resources to carry out the project, they engage in the crowdfunding process to raise capital for their project. The crowdfunding process begins with the manager identifying the potential real estate opportunity and prepares a plan to acquire them. He also takes the responsibility of managing the property and then later selling it.
It is through the online portal that the manager identifies potential investors for the project. These investors are often people that are looking for passive income from real estate assets. The next step is the creation of a Special Purpose Vehicle (SPV) to acquire the real estate asset and the investors of the asset become shareholders.
Let's understand the working of crowdfunding using an example. Let's say a real estate developer finds a commercial building that is worth Rs. 4 crores. After some analysis, he determined that if renovations worth Rs. 2 crores are carried out, then around twice the rent could be earned from the property.
He also found out that the price of the building will increase in the next 4-5 years and that the market value of the property will be Rs. 9 crores. Now, if he decides to fund the property through crowdfunding, he may approach the manager who in turn finds potential investors through online platforms. By investing in this property, the investors can not only invest in such a high ticket commercial property with lesser capital, but they can also earn rental income and capital appreciation from the property.
Investors can invest in crowdfunding opportunities in two ways. The first way is when you invest using the equity-based model. In this model, you receive returns based on the rental income generated from the property or through the capital appreciation which is generated on the sale of the property. The next way of investing through crowdfunding is debt-based funding whereby the investors receive fixed interest based on their investment. This model is very popular among investors however the equity-based model offers better returns compared to it.
Online platforms play a vital role in finding potential investors for a specific project or property. Crowdfunding websites start by listing all the potential investment options on their website.  If the property is under-construction, then the online crowdfunding platform raises funds necessary for the completion of the project.
Reasons to invest in crowdfunding opportunities
Investing through crowdfunding is one of the best ways of investment. It provides the investors with the opportunities to acquire a share in big projects or properties at a much lower rate. Compared to REITs, the crowdfunding opportunities are much more transparent as it allows the investors to decide whether they want to invest in a particular project or not. By investing through crowdfunding, you need not worry about property management and maintenance as the manager will carry out these functions for you.
Liquidity has been a major concern in the real estate sector for a very long time. Real estate has been considered to be illiquid as it cannot be converted into cash immediately without incurring a huge loss. By investing in crowdfunding projects through blockchain technology, real estate assets become liquid assets. You can sell your share in the properties easily at their market value and convert it into cash.
The crowdfunding model has proved to be an efficient option for real estate investment and has made real estate accessible to a large number of the investing population. It provides investors access to high-income generating real estate assets. However, you must evaluate a crowdfunding opportunity thoroughly before making investment decisions.
By investing in crowdfunding options, you can invest in multiple real estate projects. By doing so you can diversify your portfolio. For example, let's say Emma is all set to invest in real estate with Rs. 5 crores. She has two options in front of her. The first option is to buy a property through traditional methods which will cost her Rs. 5 crore and the second option is to invest in a crowdfunding opportunity which might cost her Rs. 5 Lakh per share.
If Emma decides to invest in the first option, she can only invest in one project, and on the other hand, if she decides to invest through the crowdfunding option, then she can invest in this one project and also in other projects. Thus diversifying her portfolio. By investing through online platforms like Assetmonk, you can also diversify your portfolio geographically.
Crowdfunding is redefining the way real estate transactions are carried out. By investing through online platforms, you can invest in real estate opportunities in and out of India. These online platforms provide you with all the necessary information on the market conditions and regulations. Crowdfunding has added a global aspect to real estate investments and it is expected to boost the real estate market in the future.
Bottom Line
Crowdfunding is redefining the way real estate transactions are carried out. Earlier real estate was considered to be capital intensive and illiquid. Crowdfunding has been instrumental in eliminating the previously known flaws of real estate investment and has set forth a new avenue to improve your earnings and also diversify your portfolio. The little the money put in, the little is the risk. Thus by investing through crowdfunding options, you can also reduce the risk of investing.
However, crowdfunding has merits and demerits. The returns earned on a crowd-funded property will be distributed among all the investors and thus may not be able to reap you as much profit as it would have in the case of traditional investment. You also stand a risk if you are investing in a crowdfunding opportunity through an equity-based model as if the property runs into law, you may lose your rights in the property.
Thus, it is imperative to exercise due diligence and analyze the market conditions and growth factors associated with a property before investing. You can always visit Assetmonk for top-class crowdfunding investment opportunities in cities like Hyderabad, Bangalore, and Chennai.